Story time: There was for a brief moment in sharing my fitness journey I remember feeling afraid to show sides of me that were truly a part of my life. Some of those included "cheat meals", adventures that had nothing to do with fitness, and even my love for wine and cocktails. The hardest part about those moments was that hiding those from people who looked up to me as a "fitness inspiration" made me feel like I wasn't being authentic to myself. It was as if I was painting this completely perfect idea of someone who exercised religiously and ate nothing but kale, grilled chicken breast, and quinoa. Maybe I felt the need to do that because in some ways if I wasn't showing people the "best version" of my fit life than maybe I wouldn't be able to live up to their expectation of a "fitness blogger."
But I do remember a time when one of my old coworkers jokingly said something like, "Oooh GOFITJO's eating pizza at 10AM...if only her followers knew." I remembered not wanting people to think of that of me when I was out at a restaurant enjoying wine or an entree that was the complete opposite of a healthier option on the menu. And so...I posted that moment, unapologetically.
A few weekends ago, I partnered up with Henry's Hard Sparkling to co-host an event where both of my loves for fitness and a little bit of a socialized sipping collided in one event, Sparkling & Savasana with Henry's Hard Sparkling at the Chambers SF located in The Phoenix Hotel. It was so perfect because just a few days before that I told my friends that I need to do more yoga, I think my body is really craving it. The rain had just stopped, but just in case we were under the patio awning at the Chambers surrounded by heat lamps keeping us nice and cozy.
I've gone through so many different phases of my fitness journey from being on a weight loss journey trying to get control of my health and creating new habits, to spending 18 months training for competitions as a bodybuilding competitor, and now trying to recreate my definition of balanced living while still trying to #livehardish in both my fitness life and life. It's taken about 3 years or so, but I've come to realize that both worlds can live together, as long as you are understand that choices you make when it comes to food and alcohol and how that can affect your fitness goals.
Here's a few things to do to practice moderation and balance with alcohol.
Drink a full glass of water between every drink. It's easy to lose a little self control when you are enjoying a night out with friends and loved ones. One thing that has always helped me is having a full glass of water between each drink. This not only helps me to stay hydrated, but keeps me full so I'm not having too many glasses of wine. If you're trying to avoid any peer pressure or teasing from saucy friends, ask the bartender for sparkling water and throw a lime in it. It'll look like a gin and tonic and no one but you will know the difference.

Find low carb alternatives. Hard liquor is often praised to be a better alternative to beer or wine, but if you're having your hard liquor in cocktails chances are you're consuming a lot of unnecessary sugar as well. I'll typically order a glass of Cabernet Sauvignon over an old fashioned with my dinner while out at a restaurant, but if I'm at home a bottle of wine can disappear quite quickly between my husband and I or during Girls Night In. I was recently introduced to Henry's Hard Sparkling which is under 95 calories a bottle and just 3 carbs! The perfect beverage for those looking to celebrate both fitness accomplishments and live celebrations.

Don't over do it. Lifting weights often and hard can cause injuries and muscle fatigue and so can drinking habits. Being healthy and in shape to enjoy life with the people you love is the most precious gift anyone can have. So live in a way that allows you to stay active and keep up with all of your life's greatest adventures.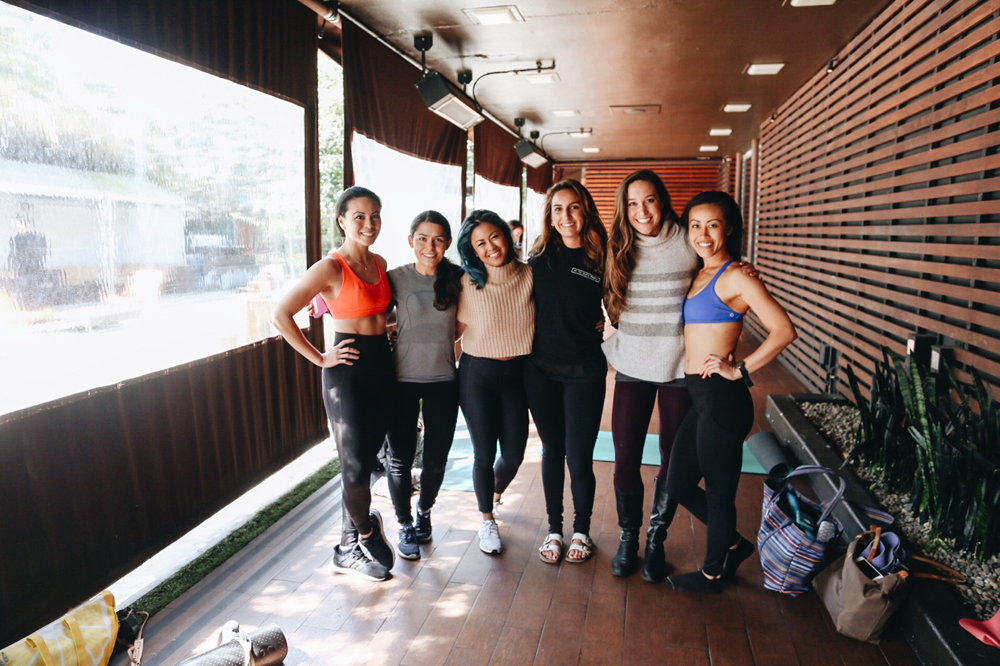 I was compensated by Henry's Hard Sparkling to create this post, but all points of views are my own. Cheers to living that relentlessly beautiful life!